I'm giving away a copy of Striker!
So if you've seen my past blog posts, you know I'm a lover of hot men with wicked skills on the pitch. Strikers, sweepers, stoppers, keepers...
There is no hotter summer fun than taking in an MLS game. the guys are aggressive and game is fast. The crowds are loud and the excitement is addicting. And we haven't even talked about those hard calves, long sinewy thighs, muscular arms, and corded abs. Forwards sprinting down the field, intricate footwork, scoring by the strikers and impossible saves by the keepers. Not sure what a striker, sweeper, stopper or keeper is? Here are the basics.
Striker – A team's power scorer.
Forwards – Players who score goals – the power scorers are called Strikers
Midfielders – players between the forwards and the fullbacks
Stoppers – The stopper is good at stopping attacks. The stopper is strong and tough and helps defenders mark the opposing teams striker.
Fullbacks – defenders closest to their goal
Sweepers – Sweepers are aggressive defenders. The sweeper stops breakaways and "sweeps" the ball, clearing with long kicks.
Goalkeeper "keeper" – defends the goal
Do you have a favorite sport? A favorite player?
Leave a comment for a chance to win a copy of Striker!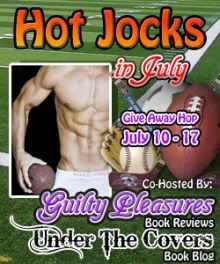 For a list of participating blogs,
click here
Pick up my app for Istore here.
Or my App for Android Here.